As with every project we undertake we believe in starting with drawn concepts. For 'Would You Rather?' we proposed some outlandish set designs that took inspiration from all sorts of places including theme parks, concert shots and fairytales. This being the early stages of the project we focussed our attention on the interactivity of how footage and guests would be presented on a large, virtual set. For instance, the underwater set would have celebrities (in their Zoom form!) travel through water pipes and into position. Of course with any broadcast project you need to refine and refine down every stage of the design aspect to fit the purpose of the show. For 'Would You Rather?' the layout of the set, presenter and guests became the most important design aspect. 
_
In 2020 we moved the majority of our 3D work from Cinema 4D and Octane over to Unreal Engine. We still use the former but have implemented a workflow across our studio for the latter. Luckily this came just in time for CBBC to approach us about creating a custom 3D set that would house the series. We immediately began creating a virtual set off the back of the drawn concept designs, with real-time rendering really coming in handy for updates, revisions and refining.
Getting the set to a point where the show could breathe was the hardest part of the project. With 15 kids, one presenter and two celebrities on set at any one time we had to make sure there was room for everyone; alongside all the set dressing, lighting animations and vault door! In the early concepts we had the logos and branding from other CBBC shows that would feature in the series as examples and archive, but it was too busy. A few rounds of revisions later and the colours, lighting and layout began to take shape for what would be the final design.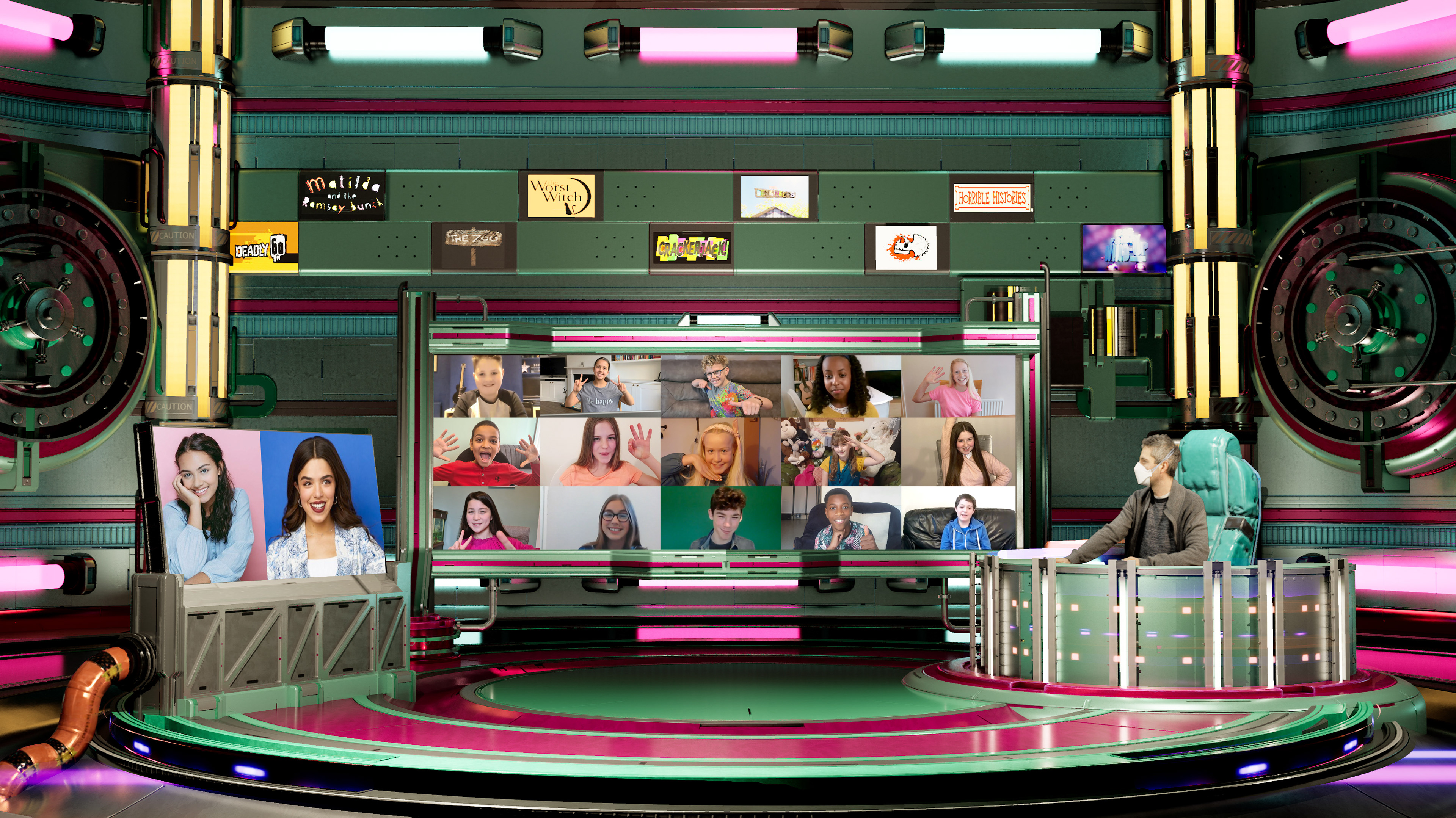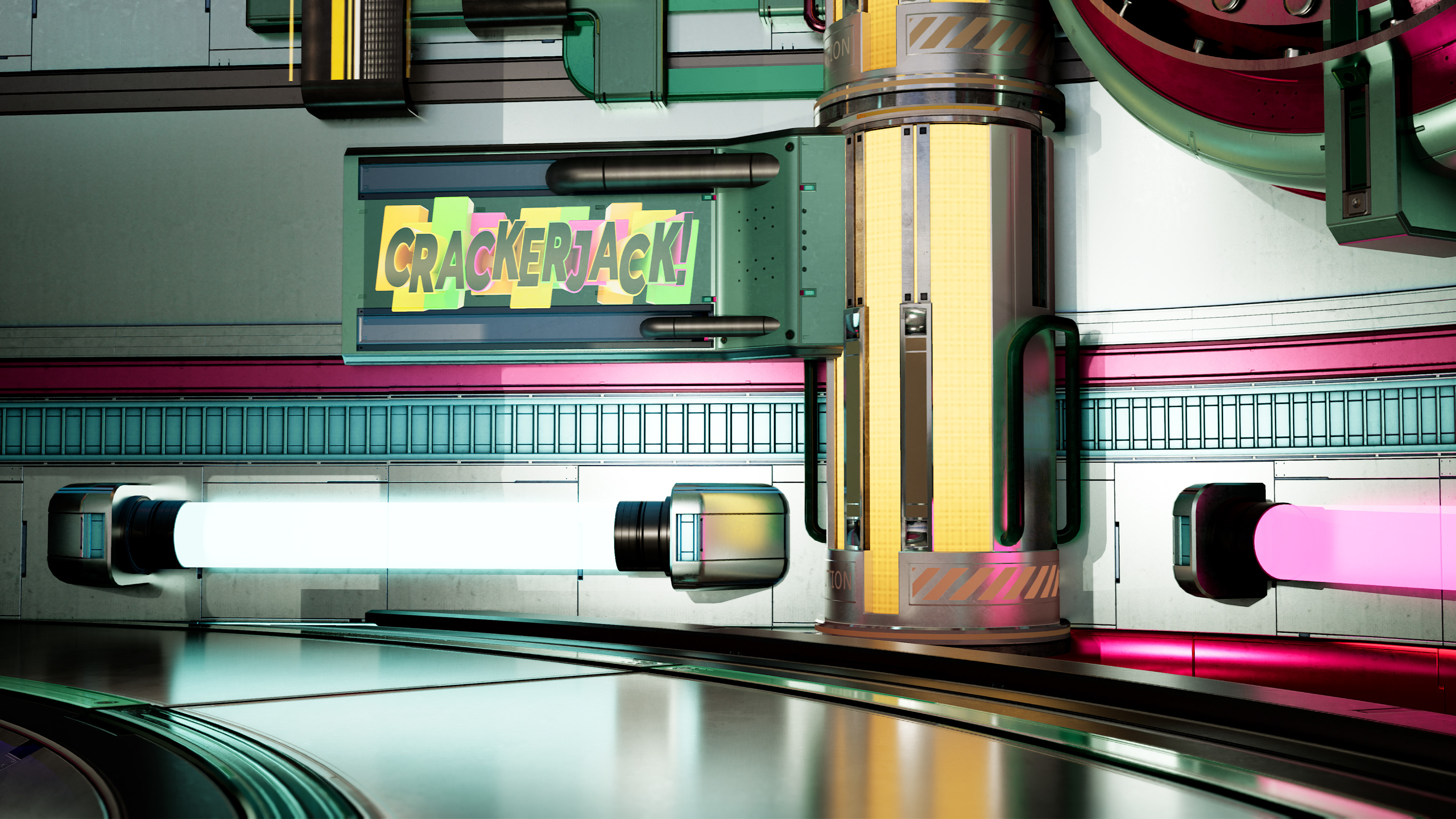 The final design consists of multiple camera shots, some wide, some close up, some singles, some doubles. There's a fair few angles for what is quite a complex set and series. With the circular floor dictating the on-screen graphics (such as totalisers, names etc) and the brand colours being strong throughout, the series came together with Unreal at its core.

Check out 'Would You Rather?' on CBBC or the CBBC iPlayer!